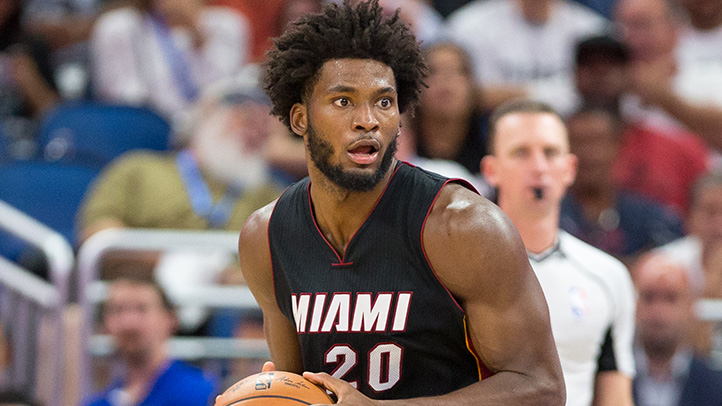 The Miami Heat struggled with their shot selection in a 96-87 loss to the Toronto Raptors on Friday.
This was the first time the two teams met since Toronto eliminated Miami from the playoffs last season. Toronto opened a wide lead after half time, before Miami closed the third quarter on a 10-0 run. That strong stretch made it a three-point game going into the final quarter.
The fourth quarter did not go as well for Miami as Toronto had a seven-point advantage. With the loss, the Heat are now 2-3 on the year and have lost three of their last four games.
Miami's field goal percentage in the loss was 39% which was well below the team's season average. Outside of their strong shooting to close the third quarter, the Heat had issues finding the basket for most of the game. Justise Winslow had the roughest day for Miami as he went only 5-18 from the field.
Josh Richardson made his season debut for the Heat and came off the bench for 12 minutes of action. Richardson was held scoreless in the loss, but picked up a rebound and a steal. The guard should join the starting lineup after building up his strength in a reserve role.
Hassan Whiteside tallied another double-double with 21 points and 16 rebounds. The center also picked up three assists, two steals and a block in all-around game.
Monday will bring another tough game for Miami when it travels to Oklahoma City to take on the Thunder.