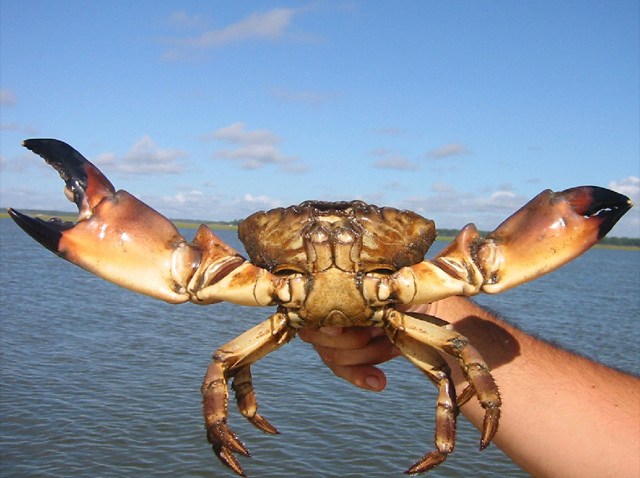 It was not long ago you could pick up medium Stone Crab claws for $9.99 a pound at some local Miami super markets. Prices were sweet and so were the crabs.
That has changed.
The retail price of Stone Crabs has rocketed. Now, that crab taste will cost $16 or higher for mediums. Jumbo claws can really rip the pocket book.
Ouch. That pinch you just felt was your wallet.
"We just have a shortage of product," said one fish house employee.
Rumors swirled that somehow the recent cold weather snap had slowed the harvest. That the crabs were "not moving." There was a shortage. A check with the fish houses in the Keys dispelled that urban myth. The high prices are all about economics.
Seems that the commercial fishermen fearing a continued slow economy just did not drop as many Stone Crab traps as they had in recent years. They wanted to curb expenses and play it safe.
Lobster and crab seasons have been disasters for the last few years. Consumers were just not buying and the crabbers were taking a financial beating. The demand is still there, just not the supply.
Simple economics has hit the seafood counter in South Florida. Those claws cost.