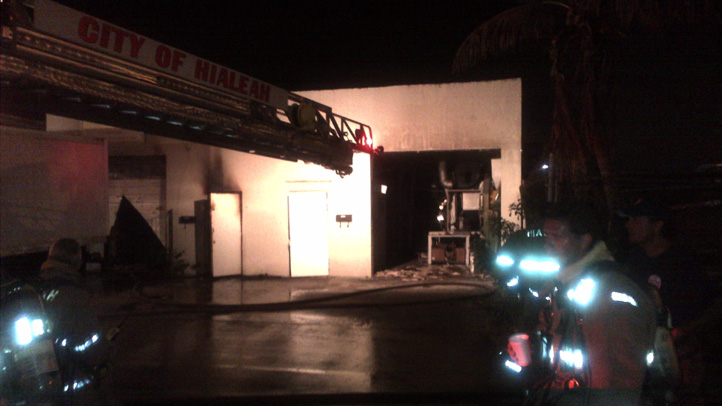 Authorities are investigating a fire that ripped through a Hialeah warehouse early Wednesday.

The fire broke out around 1:40 a.m. at Angel Custom Creations at 1065 E. 29th Street, Hialeah Fire Department officials said.

When firefighters arrived they found heavy smoke and flames coming from all the openings on the commercial building and worked quickly to extinguish the blaze.

No one was inside the building at the time of the fire and there were no injuries, officials said.

The state fire marshall and Hialeah Fire officials are investigating the cause of the fire.
Check back with NBC 6 South Florida and NBC6.com for updates.
More Local Stories: