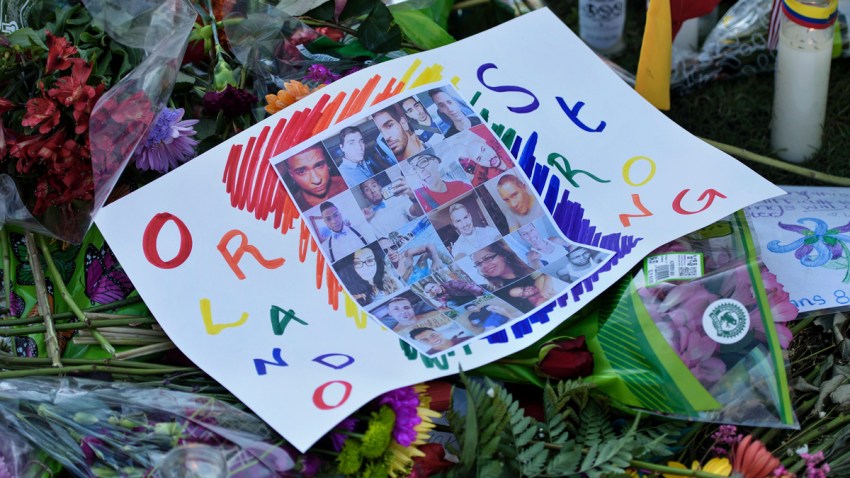 Hollywood in California is hosting a benefit for the Pulse nightclub in Florida, where a gunman killed 49 patrons and injured 53 people last month.
A spokeswoman for Pulse in Orlando said Tuesday that the benefit will be held Aug. 19 at the NeueHouse Hollywood in Los Angeles.
Sara Brady says Los Angeles was picked for its proximity to performers and artists, who will be named at a later time.
The money raised will benefit the onePulse Foundation, which was formed by Pulse owner Barbara Poma to financially help employees.
The club will reportedly also be the site of a new, permanent memorial being built from donations to that non-profit charity, created after the mass shooting, the worst in modern U.S. history.
State filings show plans to use money donated for the planning and construction of a memorial at the existing site of the club as well as any other sites they deem relevant.
Despite that filing, Poma told NBC affiliate WESH-TV that the future of the club is unknown, labeling a social media post announcing a memorial as "prematurely posted."
Copyright AP - Associated Press