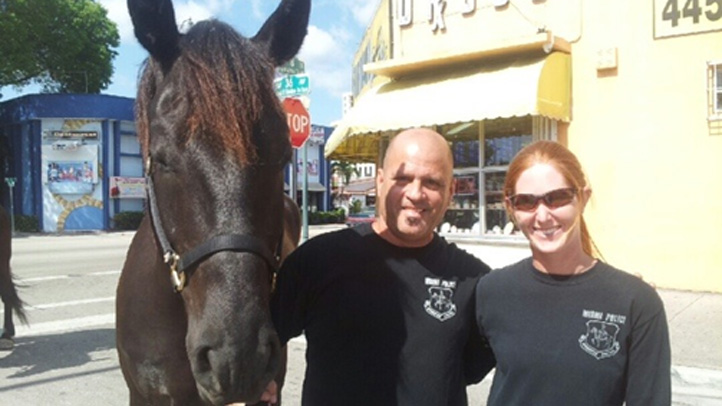 A new cop will be walking the beat soon in Miami, and he'll be doing it on four legs.

Meet Felipon, the newest member of the Miami Police Mounted Unit, who was donated to the city Wednesday by Felipe Valls, owner of renowned Miami Cuban eatery Versailles Restaurant, and his daughters.
Key West Police Dog and Horse Punched on Same Day

Mayor Tomas Regalado and Police Chief Manuel Orosa accepted the donation at a news conference at the restaurant Wednesday morning.

The horse was renamed Felipon in honor of Valls.

Miami Police's Mounted Patrol is used to support specific situations, including augmenting other units in crowd control activities, as a well as promoting a positive relationship with the community at unique special events.