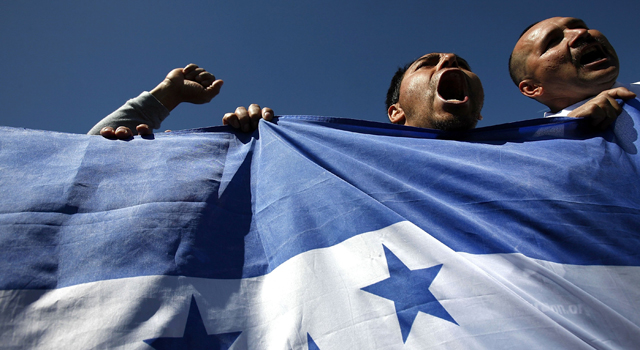 Miami is probably the only city in the United States that celebrates the Fourth of July by waving foreign flags.
On Saturday, about 500 people attended a rally in downtown Miami to voice their support for the military coup in Honduras.
Waving Honduran, Cuban, Venezuelan, Colombian and even American flags, the boisterous crowd celebrated the forced removal of a democratically elected president who they say was making undemocratic decisions.
It was about as democratic a moment as you can get. Unless, of course, you disagreed with the undemocratic manner in which President Manuel Zelaya was removed.