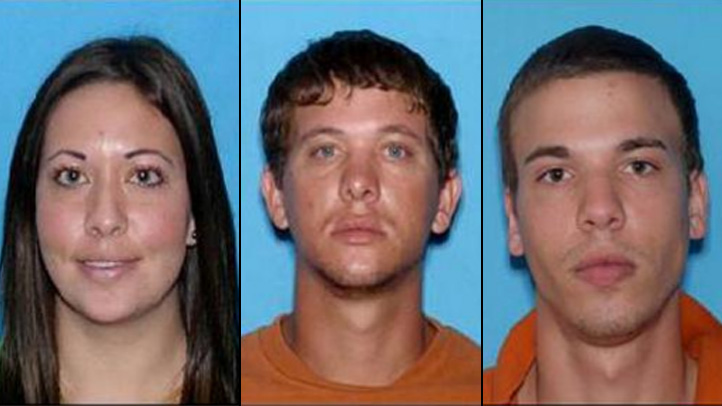 Authorities are still looking for a trio of Florida siblings accused of holding up a Georgia bank hours after shooting at a Zephyrhills police officer.

Ryan Edward Dougherty, 21, Dylan Dougherty Stanley, 26, and sister Lee Grace Dougherty, 29 have been on the run since Tuesday, when their alleged crime spree began.

Police said the three are suspects in a high-speed chase in Pasco County in which 20 shots were fired at a cop car.

About five hours later, police say the trio robbed a bank in Valdosta, Ga., fleeing with an undisclosed amount of cash in a white Subaru Impreza.

Billboards with photos of the siblings and the Subaru popped up in several Florida cities over the weekend, according to the Sun-Sentinel. The digital billboards are also being put up in Texas, Louisiana, Mississippi, Alabama, Georgia, Arkansas, South Carolina, Kentucky, Tennessee and New York.

Valdosta Police Commander Brian Childress said he received several leads over the weekend, including separate calls saying the siblings' vehicle was spotted near Forsyth, Ga. and Chattanooga, Tenn.

Authorities are looking into the leads. The three siblings are considered armed and dangerous.
Copyright AP - Associated Press