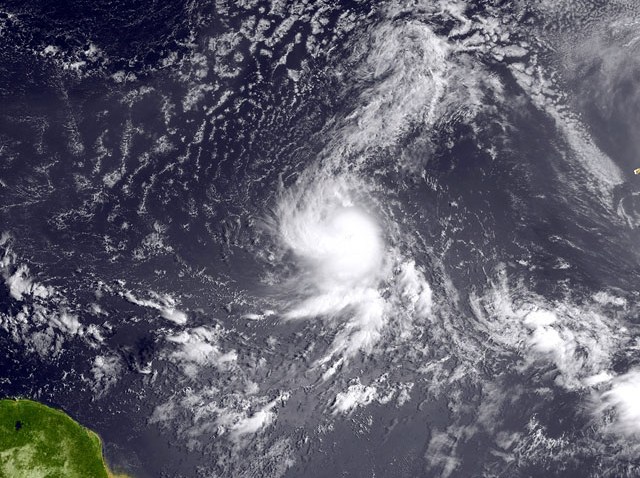 Hurricane Danielle has weakened unexpectedly as it churns far out over the Atlantic.
The hurricane reached Category 2 strength earlier Tuesday but has now dropped to a Category 1 storm with maximum sustained winds near 80 mph (130 kph). But the National Hurricane Center in Miami says it could regain strength over the next two days.
Danielle is located about 985 miles (1,585 kilometers) east of the Lesser Antilles and is moving west-northwest near 20 mph (32 kph).
Meanwhile in the Pacific, Tropical Storm Frank has strengthened as it moves slowly away from Mexico. Frank's maximum sustained winds have increased to near 65 mph (100 kph). The storm is located about 145 miles (230 kilometers) southwest of Acapulco, Mexico, and is moving west-northwest.
Copyright AP - Associated Press