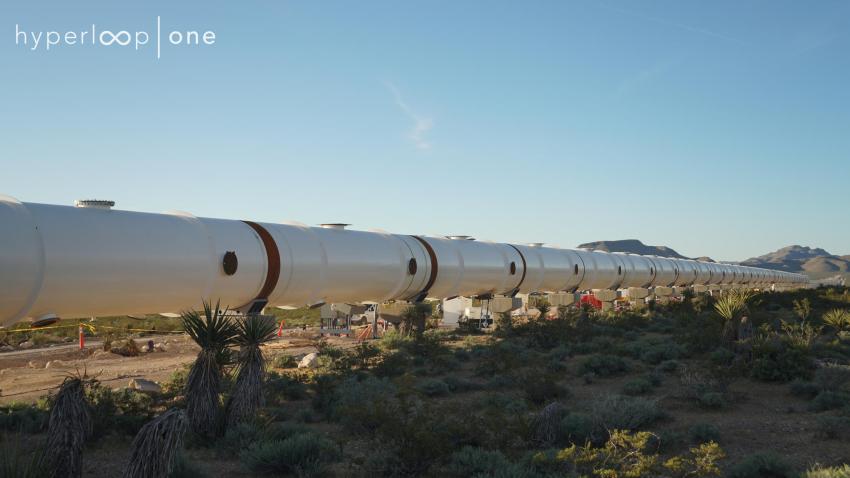 A new futuristic transportation system could soon dart passengers between Miami and Orlando in less than 30 minutes.
Hyperloop One, a Los Angeles-based startup, has unveiled 11 routes in the United States that are being considered for its new technology – including the 257-mile stretch between Miami and Orlando.
Five of the proposals – Florida, Texas, Colorado, Nevada, and Missouri – involve officials from the state Department of Transportation. Miami-Dade's Director of the Department of Transportation and Public Works Alice Bravo is leading Florida's proposal.
"We think this is a corridor that could serve as a national stimulus," Bravo told Verge, "for this area of innovation and human capital intellect."
The routes would significantly reduce passenger and cargo transportation times across some of the country's most heavily trafficked regions including Los Angeles-San Diego, Seattle-Portland, and Reno-Las Vegas.
"This disruptive technology – conceived, developed and built in the U.S. – will move passengers and cargo faster, cleaner and more efficiently," said Hyperloop CEO Rob Lloyd in a statement.
The high-speed transit system uses custom electric motors to accelerate and decelerate a levitated pod through a low pressure tube.
The company announced that its test track in the desert north of Las Vegas is now operational, which represents a huge milestone for the company.