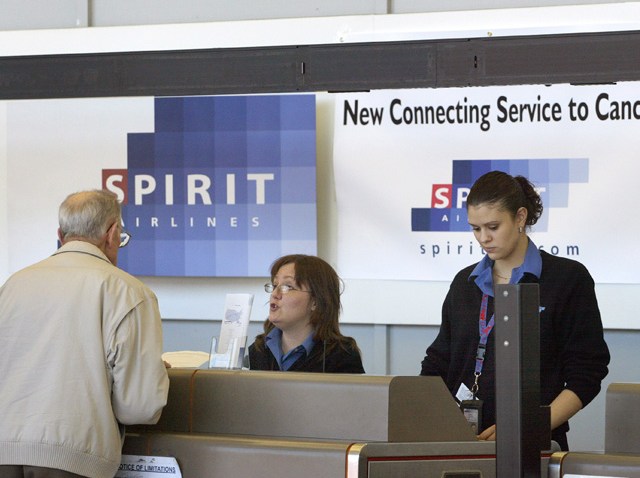 People who fly on Spirit Airlines like it because it's often cheaper than other airlines. But starting in August, the Broward County-based airline will ask you to pay up for carry-on baggage.
Spirit is the first U.S. airline to charge a fee for carry-ons, $45 per bag checked at the gate and $30 if you prepay online.
"If they're charging so much for bags, I'm going to find another airline," said Clive Williams as he dropped off friends at the Spirit counter at Fort Lauderdale-Hollywood Airport.
Spirit said the new policy will "improve in-flight safety and efficiency" (whatever that means) and speed up the boarding process. It also said charging for carry-ons will reduce fares.
Scott McNish, a loyal Spirit customer from Chicago is onboard with the plan.
"Their pricing is so low compared to other airlines, you may still come out ahead even if you have to pay more for bags," he said.
If you're against paying ANY fees at the airport, then you either have to show up bag-less (good luck with that) or take JetBlue's advice. Spirit's competitor responded to the new policy with a tongue-in-cheek solution: a suitcase t-shirt!
All joking aside, there is one way to bring a bag on a Spirit plane for free. Handbags and other personal items still won't cost you a dime, as long as they fit under the seat in front of you.