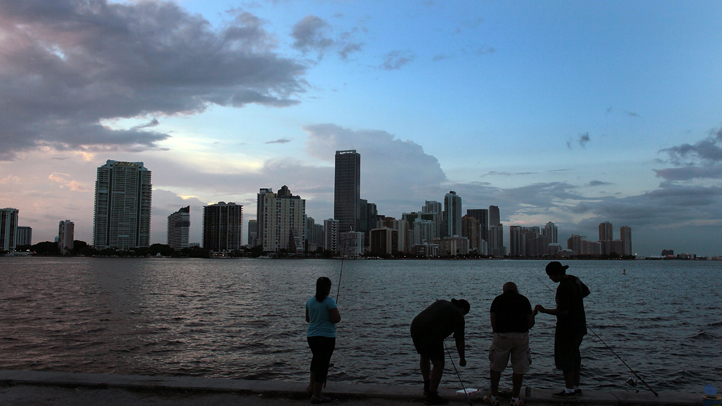 Mostly sunny skies will carry us through Thursday morning before clouds build up and yield isolated thunderstorms this afternoon in South Florida.

One more day of storms will prevail before drier conditions move in to end the work week and head in to the weekend.
Interactive Radar

Look for highs around 89 Thursday before thunderstorm chances begin after 2 p.m.

Lows tonight will drop to 77 under partly cloudy skies and dry conditions.
Complete Weather Coverage

Friday brings bright sunshine, mainly dry conditions and highs around 90.

The weekend ahead will be split with mainly dry conditions on Saturday and afternoon thunderstorms returning for Sunday.