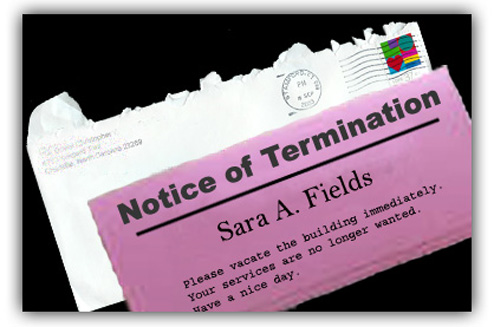 It's bump day at Jackson Health System as hundreds of nurses and other employees learned their fate with the struggling healthcare provider in little envelopes.
Posted on two lists were the names of people who would be lay off casualties or receive a new, less desirable assignment that might make them quit anyway.
Many of the veteran nurses who were "bumped" were very emotional after learning their new fate, which likely meant leaving the hospital for not so greener pastures at a local prison or other less desirable location.
For most, it felt like being put out to pasture.
Jackson and the unions had agreed to a 45-day no layoffs period while the hospital hashed things out with the county commission, but that deadline is up May 6. Jackson officials have also decided to cut nurses' pay by five percent.
One of the nurse practitioners who was notified of a change in duty was Karen Chamuel, the woman who cared for Haiti's miracle baby, Baby Jenny, in the days after the earthquake that separated the infant from her parents. She flew the child to Miami from Haiti.
The 28-year veteran, who is up for nurse practitioner of the year, will be moved from Jackson Memorial Hospital to the county lock up to care for criminals. Chamuel cried when she got the news.
The union is hoping hospital administration recondsiders its position on including nurse practitioners on the bump list, but no decision has been made.
The moves are necessary to help bridge a $229 million budget gap the hospital is facing next year, officials have said.
Wednesday's developments were part of the hospital's efforts to cut costs and save thousands of jobs. The hospital is expected to lay off 650 employees under a proposal given to the county to keep Jackson afloat.