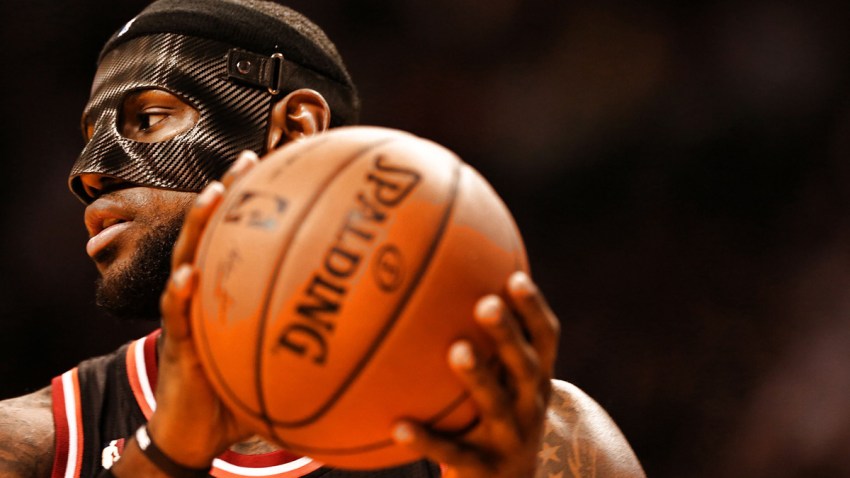 LeBron James' switch to a clear mask didn't hinder his shooting eye, and he had 20 points Saturday to help the Miami Heat earn their seventh consecutive victory by beating the Orlando Magic 112-98.
At the NBA's request, James dispensed with the black mask he wore Thursday when playing for the first time since he broke his nose. He missed only four shots, grabbed nine rebounds and had seven assists.
Dwyane Wade scored 24 points and Chris Bosh 20 for the Heat, who shot 58 percent. Eleven players scored for the Heat, and their bench totaled 39 points.
The newer mask seemed to bother James more than the black one did, and he frequently took it off when the clock was stopped. But while it was a nuisance, it didn't hinder his performance.
Copyright AP - Associated Press