Pop singer Jason Derulo said he was racially discriminated against during an altercation at Miami International Airport Wednesday.
The 30-year-old musician was traveling with a group of people to Los Angeles International Airport when they were involved in a heated dispute with American Airlines over checked luggage.
Derulo and the group had boarded the plane when the "Talk Dirty" singer became upset after finding out the bill for his checked bags.
He got into an argument with the plane's captain and asked to return to the gate.
American Airlines said the singer's friend tried to check 19 bags 45 minutes before departure, which is the airline's baggage cuttoff.
The airline said it was unable to check the bags in time for the flight. According to an incident report, the bill for the checked bags was $4,000. Derulo, who's from Miramar, took to Instagram after the altercation to express his frustration.
"I spent millions on your airline throughout the past ten years between myself and my entire staff but have still experienced racial discrimination today at Miami Airport," Derulo wrote on Instagram.
The singer added that he wants "answers." Derulo also claimed when the airline workers found out he was a celebrity, they changed their tone with him.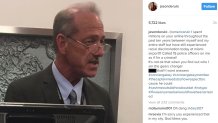 American Airlines released a statement regarding the incident:
American Airlines flight 275 returned to the gate prior to departure. A passenger elected to deplane in order to travel with their checked bags. The passenger has been rebooked with his checked bags on a later flight this evening.
No one was arrested during the incident.
Derulo and the group were able to board a later flight to Los Angeles.