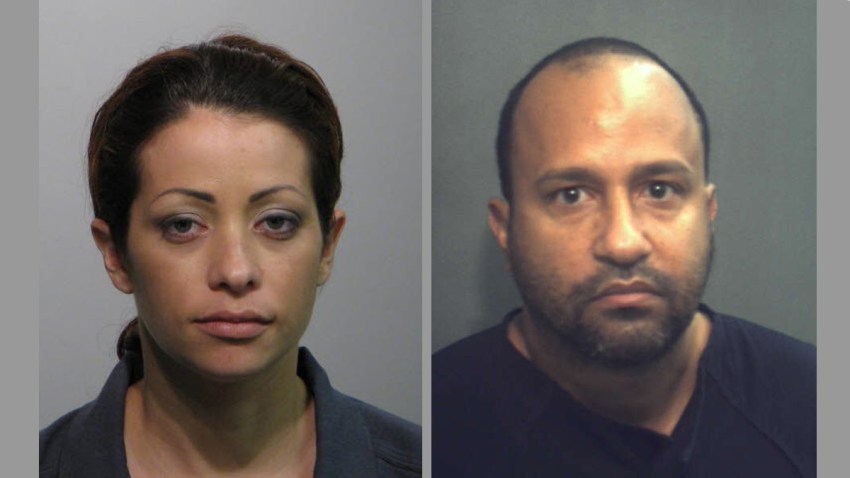 A JetBlue flight attendant was caught smuggling heroin on a direct flight from Bogota, Colombia to Orlando, Fla., according to a federal criminal complaint.
U.S. Customs and Border Protection officers were conducting a screening of passengers and staff exiting JetBlue Flight 1784 on Sept. 27th when they found flight attendant Carla Michelle Alvarado had concealed items under her uniform, the complaint said.
Alvarado was wearing a black, sleeveless, form-fitting garment under her uniform that covered the majority of her upper and lower torso, officials said. A package containing several hard, brown pellets fabricated to look like chocolate candy was concealed in the garment, the complaint said.
A presumptive field test on the package, which weighed 940 grams, came out positive for heroin, the complaint said.
The flight attendant admitted to knowing that she was carrying something illegal and that she was being paid $10,000 by a long-time acquaintance to transport the package, according to the complaint. She was to carry the package for the duration of her shift, which included a flight to New York and then another back to Orlando, the complaint said.
Alvarado agreed to help federal agents apprehend the acquaintance, Jorge Luis Alomar, and she arranged to meet him at a nearby restaurant, the complaint said. When the exchange took place, agents arrested both Alomar and Alvarado, officials said.
Afterwards, Alomar admitted it wasn't the first time he had arranged for Alvarado to bring him heroin and that he had paid her $10,000 for a prior shipment, the complaint said. Before he was taken into custody, Alomar forfeited more than 200 more grams of heroin to federal agents, according to the complaint.
The two were charged with conspiracy to distribute a controlled substance, officials said. Alomar remains jailed in Orange County while Alvarado was granted pretrial release, reported the Orlando Sentinel.
More Local Stories: