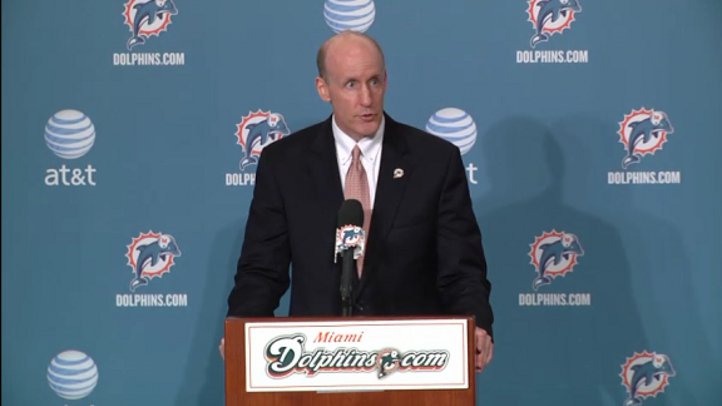 The morning after his team won a thrilling overtime game against the Cincinnati Bengals, Miami Dolphins coach Joe Philbin addressed the absence of offensive lineman Jonathan Martin. He said the reported bullying of the second-year tackle "will not be tolerated."
"This is something we take very seriously," Philbin told the Miami Herald. "I can say without question that we emphasize a culture of team first, accountability and respect for one another."
Martin left the team on Monday after an incident the team lunch room when some of his teammates invited him to sit with them, then got up and left as soon as he joined them. Reports from multiple outlets this week told of a string of bullying targeted at Martin.
"Sometimes stuff happens," Philbin continued. "Stuff happens in the family, and it's not always great and we have to deal with it."
Philbin also stressed the need for mutual respect within the locker room. "If you don't have that in this league, or Pop Warner, or high school or college, you don't have a chance. You have no chance. And I believe strongly in the men we have in the locker room, and I believe strongly in the staff."
Reserve tackle Tyson Clabo started in Martin's place on Thursday night. It is unknown whether Martin will rejoin the team in time for Miami's next game on November 11 at Tampa Bay. The Dolphins do not have any practices or team activities scheduled until Monday.