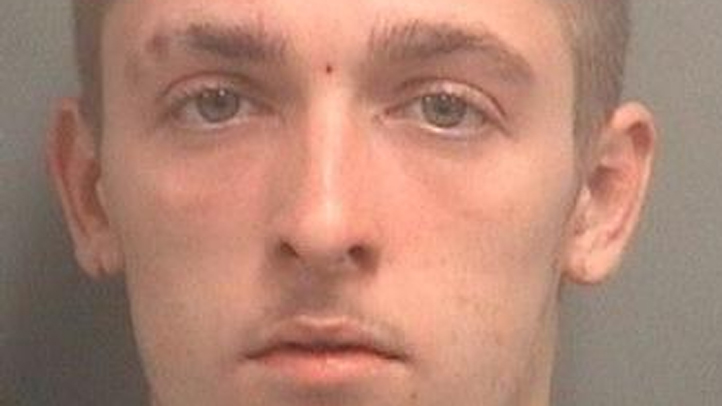 Michael Brewer, who was set on fire in a horrific 2009 attack and later arrested on drug charges in 2013, is being asked by a judge to write a 500-word essay, The South Florida Sun Sentinel reported.
The essay was assigned to him by a Palm Beach County drug court judge after Brewer failed to show up to his required hearing on June 27, the report said.
Circuit Judge Caroline Shepherd assigned him the essay, which is due July 29th, about "how to manage different responsibilities including drug court," the report said.
Brewer, 18, was arrested in March and faced several drug charges, including cocaine possession, possession of marijuana less than 20 grams, and drug possession of a controlled substance without a prescription, according to a jail official.
But Brewer's felony drug charges were transferred to the drug court program in May. First-time offenders who complete the program generally avoid prosecution, the report said.
Brewer was stopped by a Florida Highway Patrol trooper after he made a U-turn in his minivan, running a red light, an arrest report said.
Brewer told the trooper he didn't have a valid driver's license, and as they were talking, the trooper smelled a strong raw marijuana odor coming from the car, which had three other occupants, the report said.
Brewer was attacked on Oct. 12, 2009 when three of his classmates confronted him after an argument over a $40 video game that Brewer had reportedly agreed to buy from one of them. One of the teens doused Brewer in rubbing alcohol, and another allegedly lit a match and threw it on Brewer, who jumped into a nearby pool to put out the flames, police said.
Denver Jarvis was sentenced to 8 years in prison with a probation term of 10 years. Jesus Mendez, now 18, was sentenced to 11 years in prison, followed by 19 years of probation. Matthew Bent got 11 years in prison with credit for time served.
More than 60 percent of Brewer's body was burned and he spent months in the hospital recovering from his injuries.
More Local Stories: