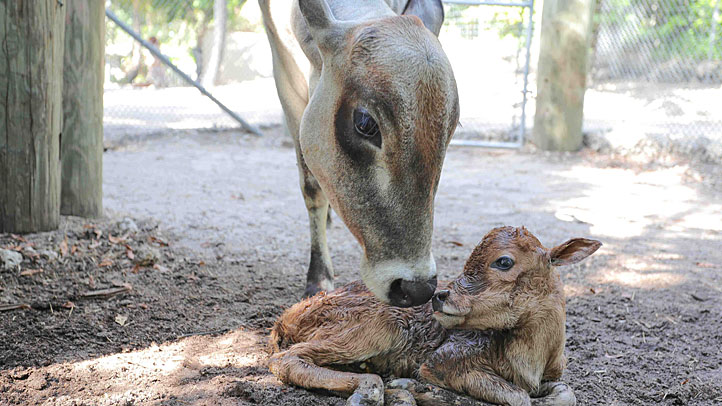 Jungle Island's newest addition is in the market for a name.
The baby zebu cow, born July 29 to proud parents Elvis and Priscilla, has yet to be named and the park is asking for the public's help.
Entries can be submitted to contest@jungleisland.com for a chance to win a family four pack of tickets to Jungle Island. The deadline for entries is Aug. 15. The winner will be announced the following day.
Zebu cows are a domestic type of cattle originating in South Asia, characterized by a fatty hump on their shoulders, droopy ears and good temperament.
More Stories: