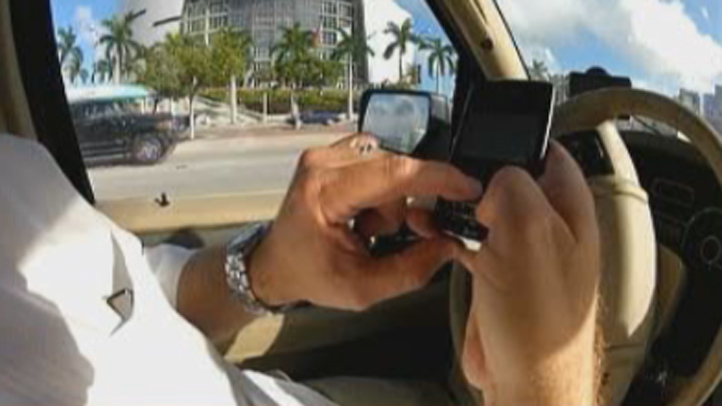 A Miami-Dade County jury decided that a fatal 2008 crash warrants an $8.8 million award.
Myriam del Socorro Lopez was killed in the crash on Bird Road and SW 127th Avenue when teenager Luis Cruz-Govin, who was driving a souped-up Subaru, collided with Lopez's Ford Taurus. Lopez, who was a passenger in the car being driven by her husband, died on the scene.
Miami attorney Alan Goldfarb, who represented Lopez's family in the case, is convinced that Cruz-Govin was texting and driving when the crash happened.
"He continued at the same speed, high speed, and never braked, never wavered, never veered one bit, and never reacted," Goldfarb said. "But what's the cause of that? You're looking down at your phone."
During the civil trial, Goldfarb presented evidence trying to convince jurors that Cruz-Govin was texting and driving.
His attorney, Michael Rotunno, told NBC Miami that Cruz-Govin actually sent the text message 10 seconds before the crash happened.
To Goldfarb, though, that does not matter. He says the moments before texting and after receiving a text are very distracting.
"You're thinking about the text, you're thinking about what you had sent, you're waiting for the response, you're looking for a response," he said. "And this is why texting and driving is so problematic, because we don't have our minds back on the road, and we're still distracted."
According to the U.S. Dept. of Transportation, sending or reading a text message takes a driver's eyes off the road for an average of 4.6 seconds. According to the DOT, you are 23 percent more likely to get into a crash while texting.
Last year, there were 3,092 fatal crashes nationwide as a result of distracted drivers.
Goldfarb said he avoids texting drivers he spots on the roads at all costs.
"I now am so wary of the people around me that I will go out of my way to avoid them when I see they're texting, because I'm so cognizant of it," he said.