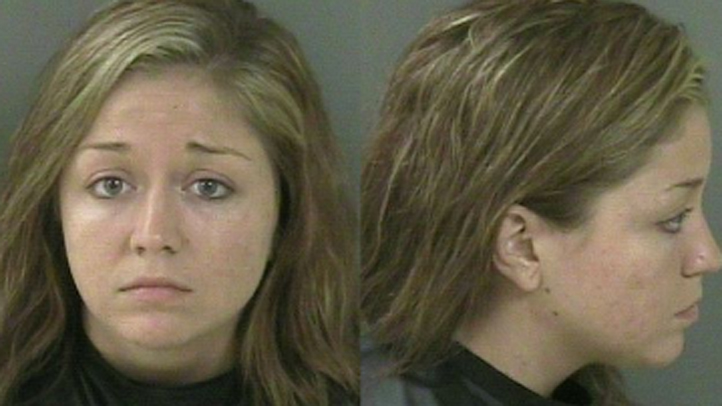 Kaitlyn Hunt, the woman accused of having sexual contact with her 14-year-old girlfriend, is back in jail after prosecutors withdrew a plea deal.
Authorities say the 19-year-old was booked into the Indian River County Jail on Monday night. She remained in jail Tuesday morning, charged with two counts of lewd and lascivious battery on a child. Her bond was set to $5,000.
The state attorney's office pulled its plea offer Monday following allegations Hunt violated her pretrial conditions and contacted the girl. She's scheduled for a hearing Tuesday afternoon.
Earlier this year, prosecutors had offered Hunt a plea deal that would allow her to avoid registering as a sex offender if she pleaded guilty to lesser charges of child abuse. Prosecutors had said they would recommend two years of house arrest followed by one year of probation if she takes the deal.
Hunt's story has drawn national attention with a Facebook page entitled "Stop the Hate, Free Kate." Thousands have signed a change.org petition urging authorities to stop her prosecution.
Indian River County Sheriff's Sgt. Thomas Raulen told Scripps Treasure Coast Newspapers the bond company that posted Hunt's bail brought her to jail Monday.
Authorities say Hunt had sex with her then-14-year-old girlfriend last year. Hunt argues the sex was consensual, but Florida law considers sex with a person under 16 a felony.

Copyright AP - Associated Press