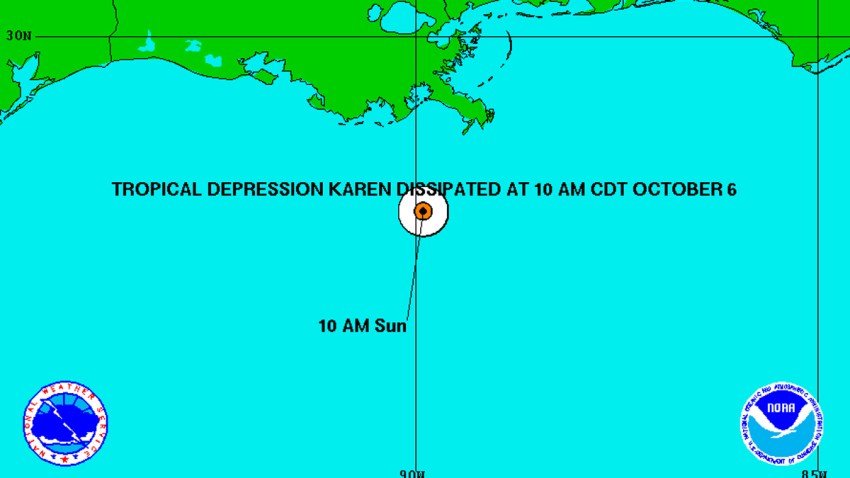 Karen dissipated to a remnant low over the north central Gulf Sunday morning, the National Hurricane Center in Miami said.
As of 11 a.m., Karen was moving east at 13 mph and was located about 85 miles southwest of the mouth of the Mississippi River with maximum sustained winds of 30 mph.
There were no coastal watches or warnings in effect.
The remnants of Karen were forecast to continue moving east Sunday and Monday and were expected to produce one to three inches of rainfall over portions of the central Gulf coast and southeastern states through Monday evening.
Localized coastal flooding is possible along portions of the northern Gulf coast.
More Weather Content: