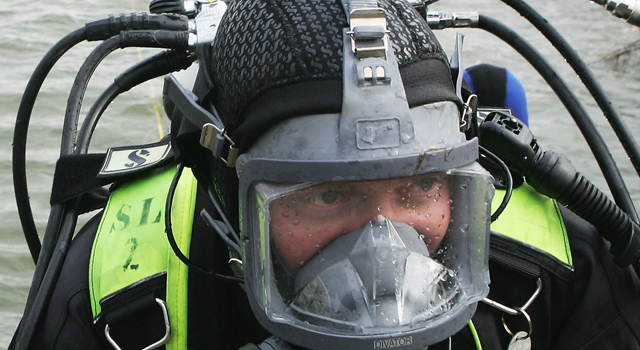 Karma struck at the wrong place at the wrong time Sunday morning, leaving two divers injured before speeding off into the ocean.
Now authorities are hoping to catch up to Karma, a 25-foot white motorboat that slowed down after striking the divers off the coast of Hollywood Beach.
One of the men on the boat turned and looked back as the victims floated helplessly in the water before gunning the engine and fleeing into the ocean.
It should only be a matter of time before karma catches up to Karma.
According to The Miami Herald, the boat was traveling about 200 yards from shore – described as "dangerously close" - when it came across a red diving flag floating in the water, indicating that people were diving in the area.
The boat proceeded anyway, striking a father and his teenage son. A third diver who did not get struck witnessed the incident.
Lifeguards apparently also witnessed the incident because one of them sped out there on a jet ski and brought the victims back to shore. They are being treated at local hospitals with minor injuries.