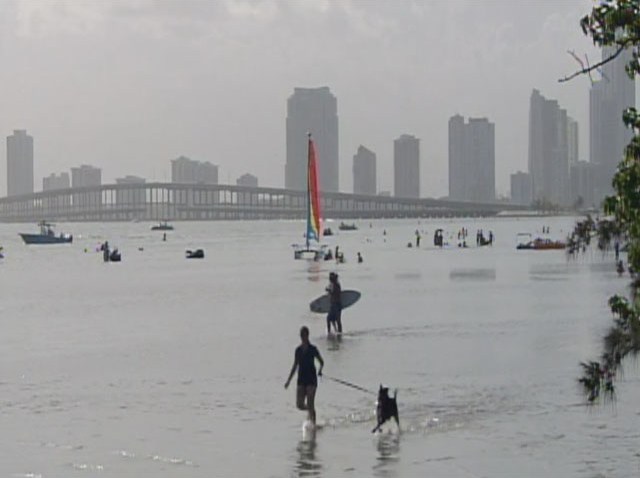 In the wake of the death of cyclist Aaron Cohen, who was killed during a hit-and-run accident on Key Biscayne's Rickenbacker Causeway in February, Miami-Dade County officials said they have planned modifications of the roads to ensure cyclist safety.
A second white line with vibratory ridges will be added to the bike lanes on the Rickenbacker Causeway's three bridges, The Miami Herald reported. The work is expected to begin Tuesday at 9 a.m.
Assistant director of engineering Jeff Cohen said the ridges will widen the bike lane and also warn motorists to stay away.
"It reinforces the message that you're not supposed to cross the line," Cohen was quoted as saying..
He also said the stripes, which will be installed on William Powell, Bear Cut and West bridges, are 30 inches apart so that bikers can maneuver out of them if needed, according to the paper.
The stripes and heightened enforcement were short-term fixes, but the county also has plans to redesign the roads, discuss the speed limit and add a barrier between cyclists and motorists.
The vibratory ridges are expected to be completed by the end of the day Tuesday.