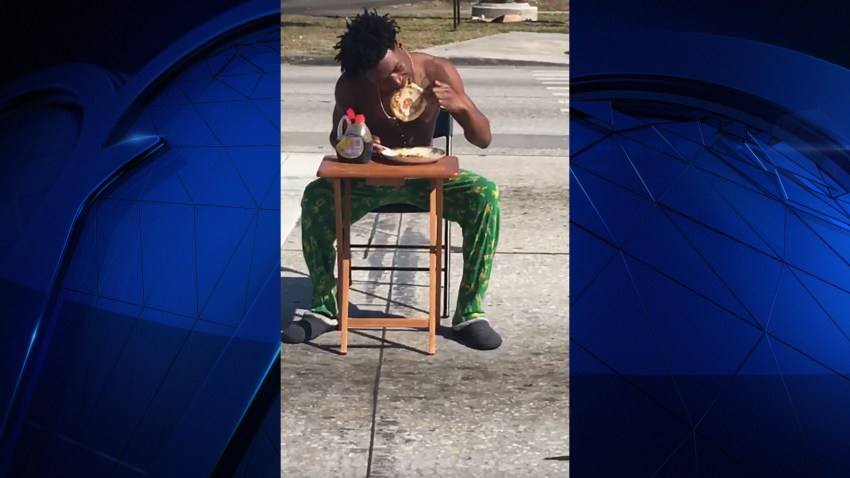 A Lakeland, Florida, man found himself behind bars after a viral video allegedly showed him eating pancakes in the middle of a busy roadway in the west part of the city.
Police received a call on Tuesday of a man sitting in the crosswalk of the eastbound lanes of U.S. 92 sitting in a chair and eating something off a folding table. When police arrived the man had left.
Video shot of the incident was placed on Facebook and appeared on the department's page, where several people tagged the man's name, Kiaron Thomas.
Police went to the home of Thomas, who lives in the area, where he admitted to doing it as a prank, the police said.
Thomas was charged with placing an obstruction in the roadway and disrupting the free flow of traffic. He was released from jail and will appear in court in April 25.