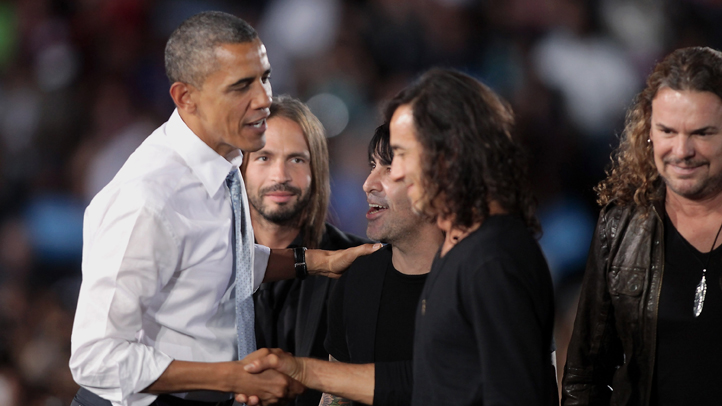 The second inauguration of Barack Obama will have a Latin flavor thanks to rock band Maná, which is scheduled to perform alongside music superstars Stevie Wonder, Alicia Keys and others.

Maná is one of the most widely sold and heard Latin bands in the world, according to Billboard magazine, selling over 30 million albums. The band, formed in Mexico in 1986, has won four Grammy and seven Latin Grammy awards.

Monday won't be the first time Maná has performed for the president. The group performed during a stop in Las Vegas on Obama's 2012 presidential campaign, according to the AP.

Latino voters in showed overwhelming support for Obama, who grabbed 60 percent of the Hispanic vote in Florida.

Maná will perform at the Commander in Chief's Inaugural Ball at the Washington Convention Center. The event kicks off at 6 p.m.
More Local Inauguration Stories: