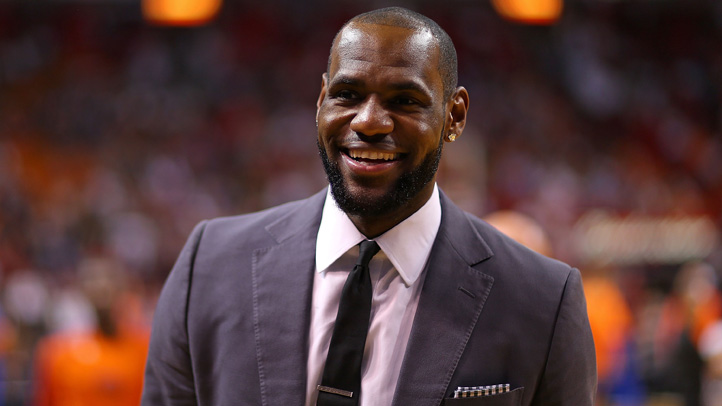 The offseason is not all workouts and vacations for the Miami Heat's LeBron James. The reigning NBA MVP is in a different kind of court on Thursday, reporting for jury duty.
James reported for duty in his hometown of Akron, Ohio, where he still keeps a home. According to Phil Trexler of the Akron Beacon Journal, James was dismissed along with other potential jurors when one defendant pled guilty while another did not show up for his court date.
Greg Oden Finalizes Heat Contract
James posted a photo of himself in his courtroom attire on Instagram Thursday morning. Going for a more low-key and comfortable look than the designer suits he favors in post-game press conferences, James is wearing a polo shirt and jacket with khaki pants and a Cleveland Indians hat.
James was also holding a book in his left hand, prepared for a long day of waiting had it come to that.
Miami Heat 2013-2014 Schedule Released
"Jury duty time," James wrote in the photo's caption. "Time to serve my civic duty."
Though he was not needed Thursday, James will have to report again on Friday. Even the best basketball player in the world cannot get out of jury duty, it seems.