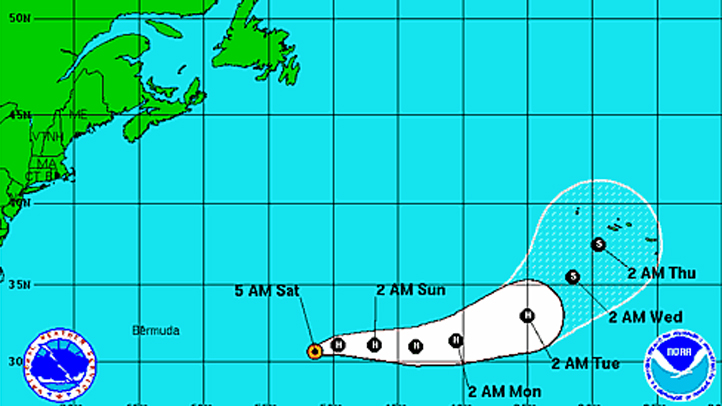 Hurricane Nadine continued moving northeast Saturday between Bermuda and the Azores, the National Hurricane Center said.
As of 5 a.m. Saturday, the storm was located 795 miles east of Bermuda with maximum sustained winds of 75 mph. Nadine is moving northeast at 15 mph, but a turn toward the east is expected later.
Although slight strengthening is possible Saturday, little change in strength is expected through Monday.
There were no coastal watches or warnings and no hazards affecting land.