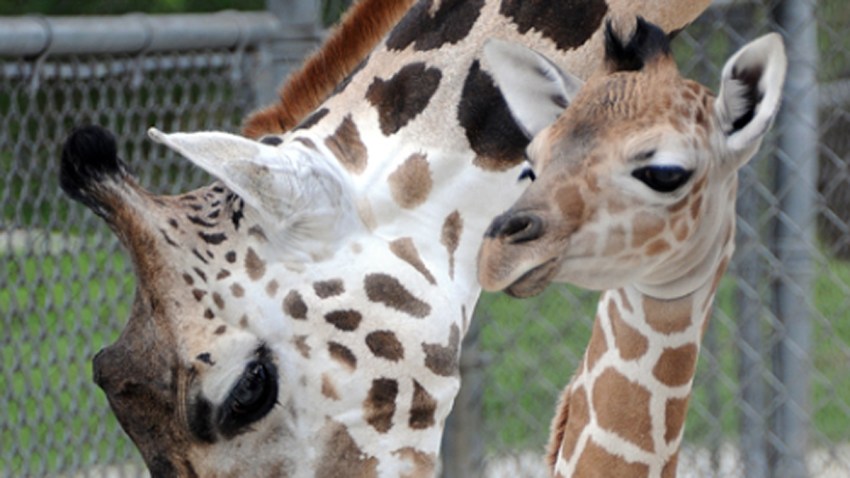 A giraffe has been born at a Florida Panhandle zoo.
Gulf Breeze Zoo officials say the male calf was born Nov. 10. Its mother is an 11-year-old reticulated giraffe named Gabby.
Zoo officials tell the Northwest Florida Daily News that they've been hoping to make a birth announcement since the arrival of a male reticulated giraffe named Geronimo in 2010.
Assistant curator of mammals Desiree Hager says it took Gabby some time to warm up to Geronimo. Hager says "sometimes you just have to wait for nature to take its course."
The Zoo is asking the public to help name the calf. Names can be submitted on the zoo's Facebook page or on its website through Dec. 30. The winning name will be announced Jan. 1.
Copyright AP - Associated Press