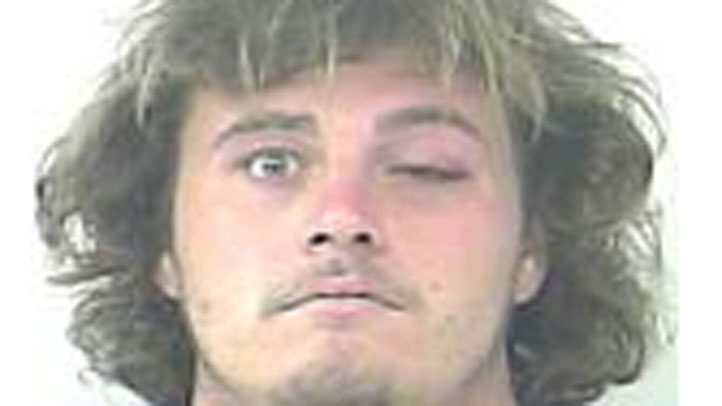 One man was arrested and another hospitalized after they got into an argument over football, according to a Port St. Lucie police report.
Joshua Grayson, 22, was arrested for aggravated battery following the Aug. 30 incident, according to the recently released report.
According to the report, Grayson, a Miami Dolphins fan, had been watching football with a New York Jets fan when they got into an argument over which team was better.
The victim said that the Dolphins "lose all the time" and then poked Grayson in the forehead, the report said.
The man later pushed Grayson, but when Grayson went to push him back, the man punched Grayson in the eye, police said.
Grayson hit the man about 15 times in the face and the man fell in a recycling bin of glass bottles, which shattered, the report said. Then Grayson threw him on the concrete driveway, where he landed head first, police said.
According to the report, the man left on a bicycle after the fight was over.
When police talked to the victim, he told them Grayson was his best friend. He told police that Grayson had been fighting with his girlfriend and during the fight, he had yelled at Grayson, the report said. That prompted a fight between the two men, the arrest report said.
After the fight, the victim said he went to a friend's house and a short time later, Grayson showed up with two other men. Grayson and one of the men then hit him with PVC pipes several times, the man told police.
Grayson admitted to having hit the man and said he had "taken it too far" and that he "just went crazy on him."
He denied using a PVC pipe, and told police he "wouldn't even know where to get one at this time of night," the report said.
The man was taken to a hospital where he was treated for severe injuries, police said.

More Local Stories: