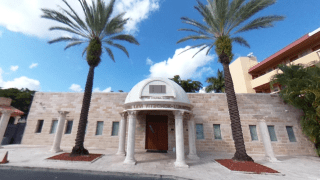 A man was arrested and accused of yelling anti-Semitic remarks at a rabbi and dumping a bag of human feces at a South Florida synagogue.
Jeffrey Carl Fleming, 39, was arrested in connection with the crimes that occurred between Friday and Sunday, according to the Hallandale Beach Police Department.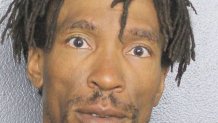 Police say a man went on a rant outside the Chabad of South Broward on Friday. He dumped a bag of feces in front of the synagogue and yelled, "Jews should die," according to a police report. He also spat at a menorah near a sidewalk.
Fleming has been charged with stalking with an enhancing charge for a hate crime and for littering human waste, police said. Attorney information was not available.