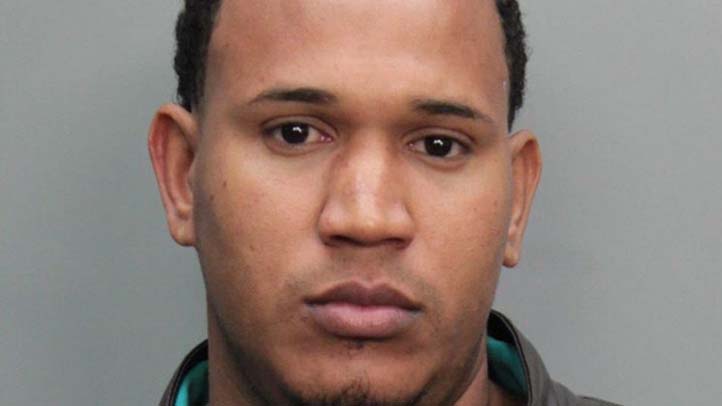 A man was arrested in connection to a shooting outside a Miami club, where one man was killed and another injured, Miami Police said.
Wilmen Diaz, 29, faces one count of second-degree murder with a firearm and one count of attempted second-degree murder with a firearm, authorities said.
The Monday shooting happened just after midnight outside the Tipico Dominicano Club and Restaurant at Northwest 13th Avenue and 36th Street.
According to Miami Police, Diaz and a woman were leaving the club when they were approached by 39-year-old Michael Anthony Lawrence and 27-year-old Marcell Donell Brown.
Some sort of confrontation ensued between Diaz and the two men "causing Mr. Diaz to produce a firearm and shoot at the males striking them both," police said in a statement.
Lawrence and Brown were taken to Jackson Memorial Hospital, and Lawrence died at the hospital and Brown sustained a gunshot wound to his left hand.
It wasn't immediately known if Diaz had an attorney.