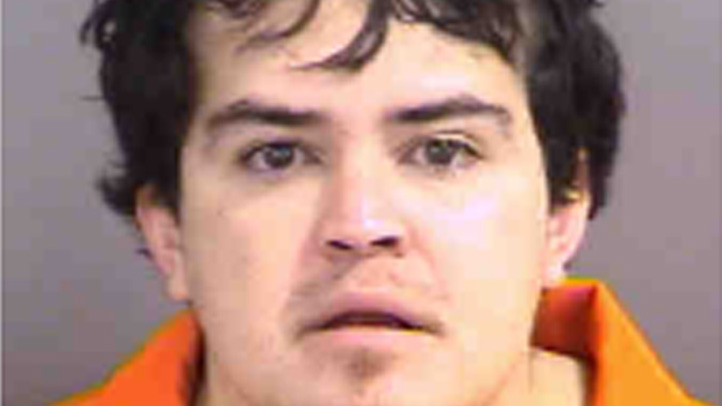 A man who was covered in gas was arrested after setting a car ablaze, officials said.
Oscar Tejada, 29, smelled strongly of gasoline when he was arrested for arson in Golden Gate Tuesday, according to the Collier County Sheriff's Office.
When a deputy arrived to the scene of a car fire, he noticed a truck, with the lights on, leaving the scene, a Collier County Sheriff's Office report said.
Man Arrested for Setting His Hospital Bed on Fire: Police
"After confirming that no one was inside the burning vehicle, the deputy attempted to locate the truck," the report said.
But when the deputy spotted the truck, Tejada sped off, according to the report. The deputy turned on his emergency lights and was later able to stop Tejada.
The deputy found a gas can in the truck bed and a lighter and package for gloves inside the truck.
"Tejada told the deputy he spilled gas on himself while putting it in the gas can in the bed of the truck," the report said.
Mom Can Only Watch as Husband, 4 Kids Die in Fire
In Tejada's pockets, deputies found receipts for the gas can, lighter and gloves and $4,100 cash.
Tejada was charged with arson and driving with a suspended license. He is being held on a $70,000 bond. It wasn't immediately known if he had an attorney.

More Local Stories: