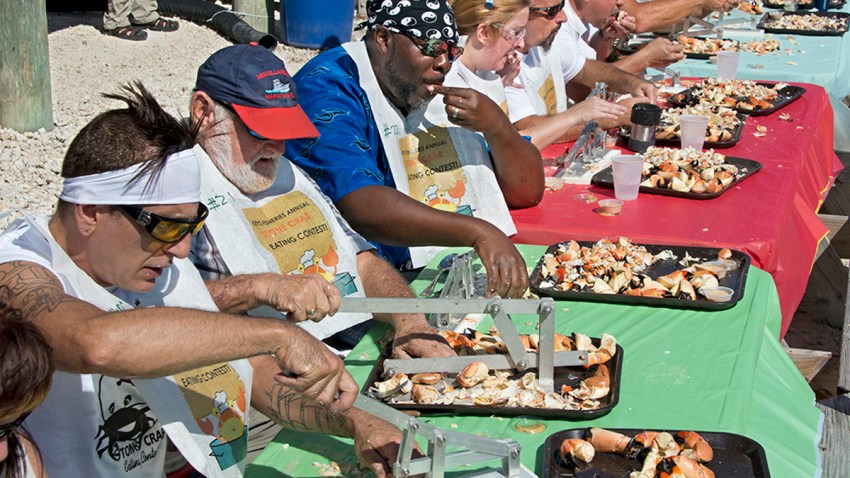 A Washington state man has won the individual division of a stone crab claw eating contest in the Florida Keys.
Alfredo Munoz of Moses Lake cracked and consumed 25 claws in 17 minutes and 35 seconds during Saturday's contest that attracted more than 50 competitors at Keys Fisheries restaurant.
John Mahoney and Larry Smorgala, both of Marathon, placed first in the team division where stone crab aficionados could share in breaking the crab claw's tough shell to eat its sweet meat.
Some 40 percent of all stone crab claws are harvested off the Florida Keys on an annual basis.
Stone crabs are a renewable resource. Fishermen harvest legal-size claws and return the crab's body to the water to grow new extremities.
Copyright AP - Associated Press