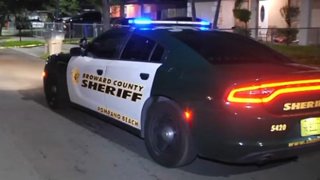 Authorities are investigating after a man was fatally shot outside a McDonald's in Pompano Beach Wednesday night.
The shooting happened around 8:30 p.m. outside the fast food restaurant in the 300 block of West Copans Road.
Broward Sheriff's Office officials said deputies responded and found the man suffering from a gunshot wound.
Fire rescue brought him to a nearby hospital where he was pronounced dead. His identity hasn't been released.
Homicide detectives are investigating the shooting.
Check back with NBC 6 for updates.