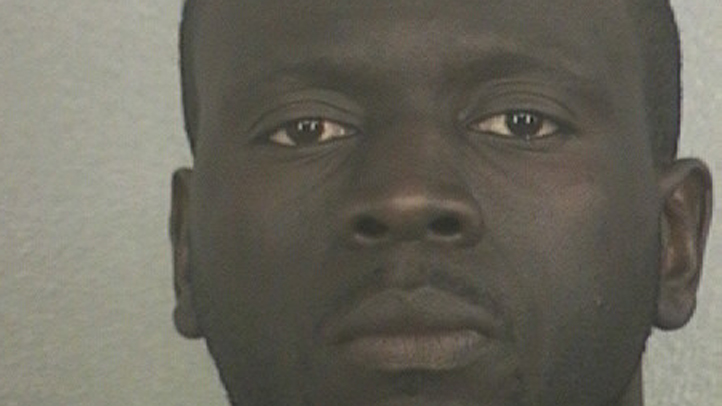 A Broward judge ordered a Fort Lauderdale man held without bond Friday, calling him "a danger to the women of the community" after his repeated attacks on them.
Fort Lauderdale Police said they arrested Francis St. Gerard, 30, on Thursday after he allegedly offered a woman a ride, then pointed a gun at her and demanded sex, the South Florida Sun Sentinel reported.
Broward court records show he has been charged three times before with sexual battery and twice with kidnapping, the Sun Sentinel reported.
"It appears the women of our community are not safe with you on the street, that's why your bond is $1 million," Broward Circuit Judge John Hurley said in St. Gerard's first appearance hearing Friday, the paper reported.
Hurley also ordered that St. Gerard be held without bond for violating probation for a felony battery charge from 2008, so he will remain behind bars.
St. Gerard, 30, faces charges of sexual battery with a deadly weapon and fleeing or attempting to elude a law enforcement officer whose patrol vehicle's siren and lights were activated for Thursday's incident, online jail records say. A defense attorney is not yet listed for his case in online Broward court records.
Man "Intentionally Terrorized" Kids with Screams: Judge
Before the woman got into St. Gerard's car early on Thursday she asked him if he was a "killer or a rapist," but he laughed and said "no," an arrest report said, according to the Sun Sentinel.
But he drove away from her desired destination, pointed a black handgun at her, and drove her behind a strip mall on the 1900 block of NW 9th Avenue where he demanded sex, the report said.
He ripped her shirt when she tried to get away, but she fought him and did manage to escape, the report added.
St. Gerard was arrested in April 2011 for kidnapping and two counts of sexual battery, and in January 2008 for kidnapping and felony battery, according to the court records.
In the 2008 case prosecutors dropped the kidnapping charge and downgraded what was a count of sexual battery to felony battery, the Sun Sentinel reported. Prosecutors dropped the 2011 charges in July, the paper added.
The judge said he believes that St. Gerard is a danger to the community and to its women, the Sun Sentinel reported.
"Your criminal activity and criminal behavior is not stopping. You continue to be released from jail and continue to attack women," Hurley said.