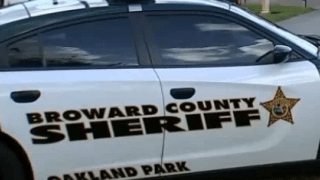 Authorities are investigating an industrial accident at a school in Oakland Park that left a man dead Wednesday morning.
The man, 51-year-old Xavier R. Llop Olmo, was working at Northeast High School on Northeast 56th Street when he fell off a ladder, Broward Sheriff's Office officials said.
Witnesses said Llop Olmo, who was a contracted construction worker, was standing on the third step of the ladder when he fell backwards after having what appeared to be a medical emergency.
Paramedics responded and brought him to Broward Health North where he was later pronounced dead.
The death remains under investigation but no foul play was suspected, officials said.