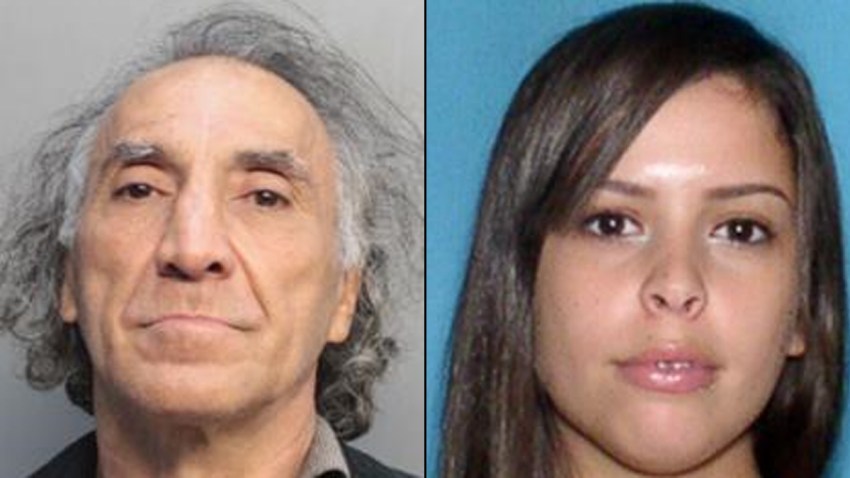 A man who left an overdosing woman to die in a car in North Miami Beach earlier this year has been arrested for murder, police said.
Jose Prieto, 60, is facing a charge of second-degree murder in the February 10 death of 24-year-old Jezebel Santiago, North Miami Beach Police said Wednesday.
Prieto was arrested Friday and remained behind bars without bond Wednesday, records showed. It was unknown if he's hired an attorney.
Police said Santiago was found slumped over in her car on the side of the street in the 1400 block of Northeast 157th Street. She was later found to have died of a drug overdose.
According to police, Prieto and Santiago were acquaintances and had partied together at a local bar and possibly his North Miami home. They were driving around when Prieto realized Santiago was overdosing after he gave her a significant amount of cocaine, police said.
Prieto panicked, parked the car and walked away, leaving Santiago to die without rendering aid or calling for help, police said.
It's not the first time Prieto has preyed on drugged or intoxicated women, police said. This past October, North Miami Police were investigating a sexual battery on a physically incapacitated woman that Prieto met at a bar, police said.
Prieto was arrested and charged in the case, and is awaiting trial.
In both cases, the women were in their 20s and were given an excess of drugs by Prieto, and were likely sexually battered in some fashion, police said.
Police are asking anyone who thinks they may be a victim to call police or Crime Stoppers at 305-471-TIPS.