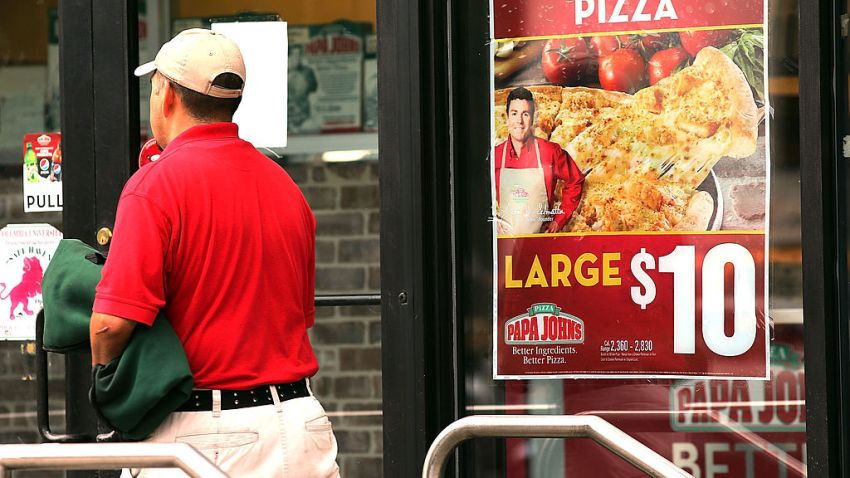 In the days after Hurricane Matthew grazed the Florida coast, families of residents living in the deadly storm's track wondered if their loved ones in the Sunshine state were safe.
One Nebraska family, desperate for news of their grandmother who lives alone in Palm Coast, decided to get creative after attempts to reach her failed.
Eric Olsen of Omaha, Nebraska, hadn't heard from Grandma Claire Olsen for several days after the storm, according to NBC affiliate WBBH.
After calls to the local police department and sheriff's office in Flagler County went unanswered, the worried grandson thought of a way to get someone to check in on her, WBBH reported.
Lance Tyler was running deliveries at the only Papa John's pizzeria in Flagler County when Eric Olsen called in an order from Nebraska. The pizza, however, was destined for Grandma Claire's house on Parkway Drive.
Tyler told WBBH when he arrived in the neighborhood and looked at the receipt, there was a phone number and special instructions to call once he arrived at the house. Tyler said he assumed it was because the owner of the home "had some big dogs they needed to put away, or something."
But when Tyler called the number, a concerned Eric Olsen asked "Is she there? Is she OK?."
"The way that he answered the phone," Tyler said. "It sounded like he was worried."
Tyler knocked on Olsen's door, who was reluctant to answer.
"He said 'Delivery.' I said, 'I didn't order anything.' He says, 'Your grandson did,'" grandma Olsen said, according to WBBH.
Eric Olsen was finally able to speak to this grandmother, quelling his worries. Grandma Claire's pepperoni pizza was "fantastic" and much appreciated.
Tyler said connecting the two topped every tip he's ever received.
"Her expression was just priceless," he said. "The way she was like 'Whoa!'"