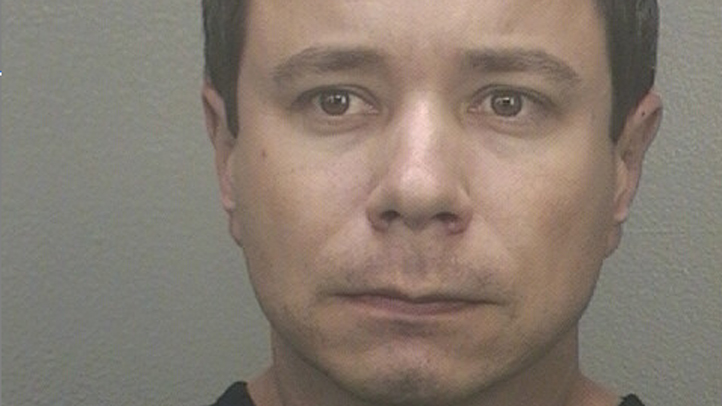 The man arrested for masturbating in front of a young girl inside a Hollywood K-Mart was arrested again on similar charges, officials said.
Jonathan Lee Davis, 40, faces charges of aggravated stalking of a minor under 16 and turned himself into authorities on Friday around midnight, Hialeah Police said. They said he was bonded out of jail on $50,000 shortly after.
Davis was arrested last month on a charge of lewd and lascivious behavior, according to a Hollywood Police arrest report.
The report said Davis approached an 8-year-old girl on March 24 inside the store at the Oakwood Shopping Plaza at 3800 Oakwood Boulevard and used his cell phone to record the encounter.
In the video, Davis engages in conversation with the girl, telling her his private parts are "itchy" as he starts rubbing them, according to the report.
In a surveillance video from a Burlington Coat Factory store in Hialeah, Davis was seen by a store security guard and was captured on surveillance tape following three young girls through the store, the report said.
When police examined Davis' phone, it contained more than 80 videos of Davis engaging with young female children, all under age 12, in various stores, the report said.
Davis' next court date is June 15. It was not immediately known if he had an attorney.
For more news out of Hialeah, click here.