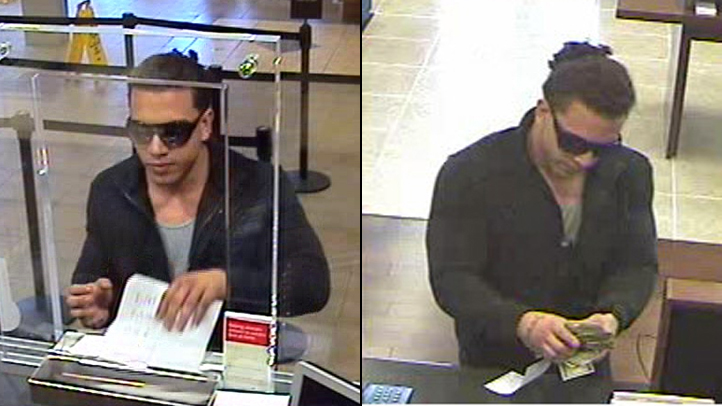 The FBI says it's seeking a suspect that it believes robbed two banks in South Florida on Wednesday.
In the first robbery, which took place at the Bank of America at 2170 W. 68th St. in Hialeah at about 9:36 a.m., a man entered the bank and demanded money from an employee, the FBI said. He took money, the FBI said, but it is not disclosing the amount.
The man wore a black jacket over a gray shirt and black sunglasses, a FBI photo shows.
Suspect Arrested in Fort Lauderdale Bank Robbery: FBI
There were customers in the bank, but nobody was injured, the agency said.
The FBI said it believes the suspect made his getaway in a silver or gray Chrysler 200M, and released photos of the vehicle.
"Loose Change Robber" Grabbed Money From Register: BSO
The second robbery took place at about 10:24 a.m. at the Chase Bank at 11720 SW 104th St. in Kendall, the FBI said.
That's when a man who looks just like the suspect from the first incident demanded money from an employee, according to the FBI. The agency said it's not releasing the amount he took. There were customers inside at the time, but nobody was injured, the FBI said.
"Polite Bandit" Robbed Banks, Said "Thank You": Cops
The FBI urges anyone with information on the identity of the robber to call it at 305-944-9101 or Crime Stoppers.
Here is what's believed to be the getaway vehicle:
More Local Stories: