Police arrested James Caruso in a Sunrise parking lot for having a handful of hydrocodone pills. That was in 2002.
Seventeen years later, he's still behind bars and has eight years left on his sentence.
"It's really sad for us as a family, he has missed so much in our lives," said his sister, Adriana Friedman.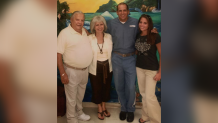 James missed his sister's high school and college graduations, her wedding, the birth of her first child and the funeral of their father.
"This doesn't just affect him, it affects the entire family," she said. James was sentenced under old Florida guidelines that have since been revised. If he committed the same offense today, he would receive a seven-year sentence, not 25 years.
"The punishment doesn't match the crime, it doesn't match at all," said Adriana.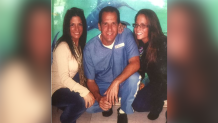 Last year, voters approved Amendment 11 which changed the Florida constitution.
One of the things it did was allowing lawmakers to retroactively change criminal sentences if the guidelines were revised after a prisoner was convicted. But James is still behind bars and his family worries he'll have to fulfill his original sentence keeping him in prison until 2023.
In a letter to the NBC6 Investigators, James wrote in part, "I am not an innocent man wrongfully accused. I am a man serving a sentence that is no longer considered acceptable and no longer given."
James went on to write that he suffered from addiction for years before his arrest but said he has turned his life around in prison. He received a bachelor's degree in biblical studies.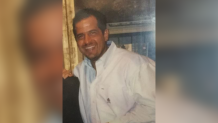 "He's a non-violent drug offender and he's still sitting there," said Adriana. "We're looking for someone who's going to be a trailblazer and help us get him out of there."
The NBC6 Investigators analyzed statewide conviction data and found James isn't the only one serving a drug sentence under old guidelines. Data shows there are more than 1,100 people like James who have been sentenced to prison for similar drug crimes. And that's just in the past decade.
Greg Newburn, the director of state policy for Florida Against Mandatory Minimums, says there's no reason James should still be behind bars.
"It's a complete waste of everyone's time and resources to keep these people locked up for even one more day," said Newburn.
What's unclear with the amendment passing is if the courts can allow inmates to automatically petition to have their sentence reviewed or if lawmakers have to take action first.
Senator Darryl Rouson of St. Petersburg isn't waiting. He filed a bill this month that, if passed, would allow statewide amendments to apply retroactively. The bill would allow James to immediately petition the court for a resentencing hearing. The bill will be heard by a senate committee soon.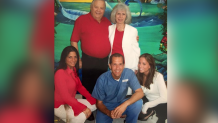 "We're here and we're fighting and we don't stop, we're not going to until he's home with us," said Adriana.
Since James was sentenced 17 years ago, Florida lawmakers also changed the amount of the fine he was ordered to pay. If the crime happened today, it would be a $100,000 fine. James was ordered to pay $500,000 back in 2002. It's a fine that is still unpaid.