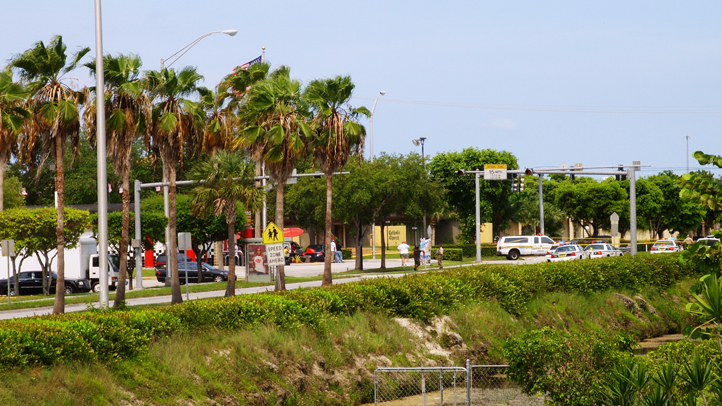 Police say a man killed his estranged wife, shot another man after a car crash, and eventually killed himself in a bizarre series of events Tuesday afternoon in Sweetwater.
Police say the man approached his wife outside her apartment near 114th Avenue and West Flagler Street, where he fatally shot her.
He then fled in his car and, after traveling several miles, began chasing another driver who may have been one of the woman's relatives.
That second driver collided with another car near the intersection of Southwest 127th Avenue and Bird Road, at which point he was shot and critically wounded by the estranged husband.
The gunman then drove to 109th Avenue and Coral Way, where he was met by police, stepped from the car, and shot fatally himself.
According to a report in the Miami Herald, the gunman and his wife were parents of a five-year-old daughter.