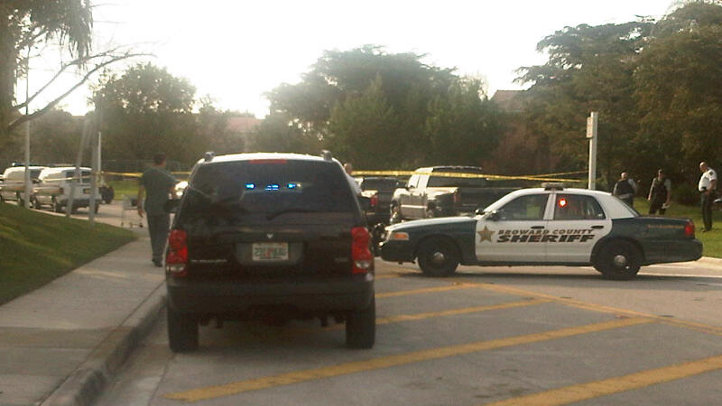 A Sunday afternoon game of hoops nearly turned fatal when one man was stabbed on a basketball court near a school in Weston.

The Broward Sheriff's Office has not yet discussed the circumstances surrounding the stabbing but said the victim was airlifted to the Broward General Medical Center.

Police say the incident happened at an apartment complex near the Sagemont School at 1570 Sagemont Way.
The condition of the unidentified victim was not yet known, but BSo officials said he had non-life threatening injuries.