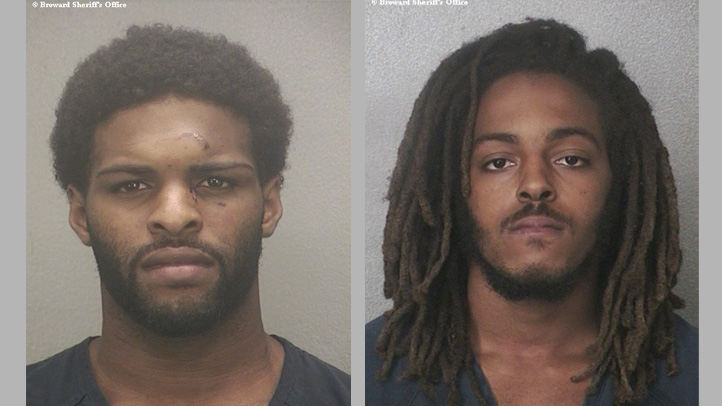 Two Miami Gardens men are being held without bond in Broward after an attempted robbery in which one of the men tried to drown a K-9 officer, deputies said.
Jerel Dean, 19, and Shalaun Dean, 24, were arrested Tuesday after they were found burglarizing a building that is under construction at "The Oaks" condominiums at 4151 Stirling Road in Dania Beach, officials said.
The two were seen running from the building into a wooded area with canals, along with another male suspect, deputies said.
Broward Sheriff's Office K-9 units were called to search the area and two of the three suspects were located, according to officials.
Man Accused of Trying To Have Family Killed Beat His Dog: BSO
While Shalaun Dean was being placed under arrest, he tried to pull one of the K-9 officers under water, officials said. Deputies were able to stop him and place him in handcuffs, along with Jerel Dean.
The third suspect was able to flee without being caught, officials said.
During the investigation, authorities found the suspects had entered the construction site by pulling down a fence and forcing their way onto the building's roof, officials said. They had disassembled 26 air conditioning units and had attempted to take 15 air conditioning coil units as well as five fan units, according to deputies.
Baby Born in Lobby of Jackson Memorial Hospital
The estimated cost of the stolen items on top of the damage to the building was $60,000, officials said.
Jerel Dean and Shalaun Dean were both charged with burglary of a structure causing over $1000 in damage, possession of burglary tools, larceny and resisting arrest. Shalaun Dean was also charged with trying to injure a police dog.
Weird Stories: