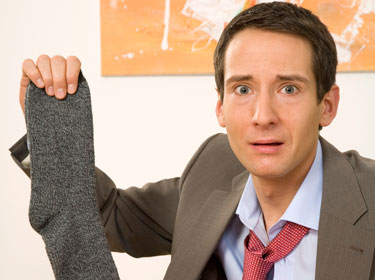 A man who tried to rob a Florida Keys fast food restaurant with a sock on his hand was arrested in Miami-Dade, authorities said Thursday.

Derek Shaeffer, 38, was wanted in the Nov. 6 robbery of a Stock Island Burger King, according to the Monroe County Sheriff's Office.

Authorities say Shaeffer walked into the restaurant with a shirt wrapped around his head, pointed his sock-covered hand at the manager claiming he had a gun, and told the manager to hand over all the money in the cash register.

The manager told Shaeffer he had to get the key to the register and walked away. Shaeffer then fled from the restaurant, police said.

A deputy recognized Shaeffer from the restaurant's surveillance video, and a Burger King employee identified him in a photo line up, authorities said.

Authorities issued a warrant for his arrest and he was picked up by cops in Miami-Dade Wednesday. Shaeffer was returned to Monroe County to face robbery charges.

It was unknown whether he has an attorney.