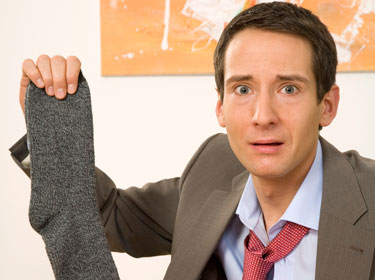 Police are searching for a man who attempted to rob a fast food restaurant with a brown sock on his hand in Stock Island on Sunday night.

According to the Monroe Sheriff's Office, the manager of the restaurant and another employee were at the Burger King when a man walked in wearing shorts and a shirt wrapped around his head around 8:30 p.m.

Police say the suspect pointed his sock-covered hand at the manager claiming he had a gun and told the manager to hand over all the money in the cash register.

The manager told the suspect he had to get the key to the register and walked away. The suspect then fled from the restaurant, police said.

Immediately after the robbery, police searched the area surrounding the Burger King but were unable to locate the suspect.

Police are now looking for the suspect who is described to be between 35-45 years old and between 5-foot-8 and 6-foot tall with a stocky build and blue eyes. At the time of the robbery, the suspect was wearing khaki shorts and sneakers.