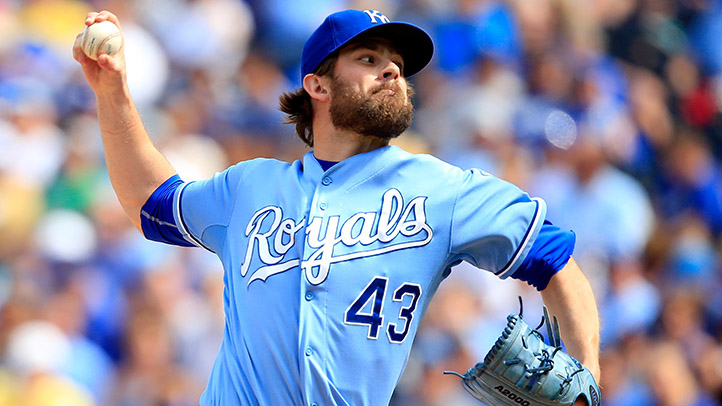 The Miami Marlins made an attempt to strengthen their bullpen on Friday when they acquired Aaron Crow from the Kansas City Royals.
Crow was a member of the 2011 American League All-Star roster and is a former first round pick as well. Going the other way to Kansas City were pitchers Brian Flynn and Reid Redman. Flynn played in AAA New Orleans for most of 2014 while Redman was in Single-A Jupiter and AA Jacksonville.
After making the All-Star team in his rookie season, Crow pitched well in 2012 as well. In 2013, Crow's WHIP became an issue as it soared to 1.479. Crow's statistics took another hit last season when he posted a 4.12 E.R.A. Crow was subsequently left off of the playoff roster for the Royals.
Crow will be entering his second year of arbitration eligibility after earning $1,475,000 in 2014. He will see a raise in that number though it is unlikely to be a substantial one.
The Marlins originally acquired Flynn in 2012 as part of the trade that sent Anibal Sanchez to the Detroit Tigers. Jacob Tuner and Rob Brantly were also acquired in that same trade and only Brantly now remains in the organization.
Flynn who is a lefty made five starts for Miami over the past two seasons and also appeared in one game as a reliever. His brief time in the big leagues did not result in much success as Flynn has an 0-3 record to go along with an 8.64 E.R.A in 25 innings. The 24-year old performed much better in the minor leagues and still has some promise in terms of being a major league asset.
Redman was an infielder when he started playing ball for the Princeton Rays back in 2012. However in 2013 while with the Batavia Muckdogs, Redman became a pitcher. The position change has been a success thus far as Redman has accumulated a 2.00 E.R.A in his 90 minor league innings. Redman finished the year in AA and the 26-year old could find himself in the Kansas City bullpen at some point next season.
The Marlins still have several more needs this off-season and business could begin to pick up at the upcoming Winter Meetings in December.