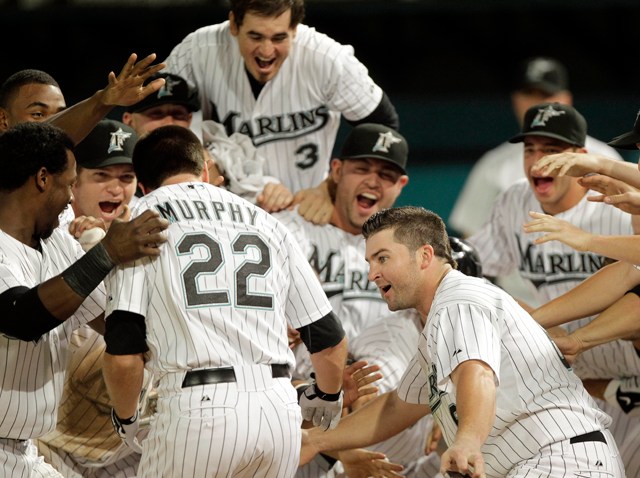 Have you ever watched an Emilio Bonifacio at-bat end with a strikeout and thought you could do better? Perhaps you think you can shore up the Florida Marlins' bullpen with that knuckleball-slider hybrid pitch you've been working on this winter.
Here's a chance to prove it.
The Marlins have announced that they will hold their annual open tryout for amateur players 16 to 24 years old on February 16. The tryout will be held at the Marlins' Spring Training facility in Jupiter.
Of course, hopefuls will probably be competing against released players with prior professional experience, so you're forgiven if you don't manage to stand out. Just make sure you don't hit Logan Morrison with a stray foul ball, and you will still have a leg up on Bonifacio.

See Marlins.com for more information, or contact Gregg Leonard, Marlins Assistant Scouting Director at (561) 630-1816.