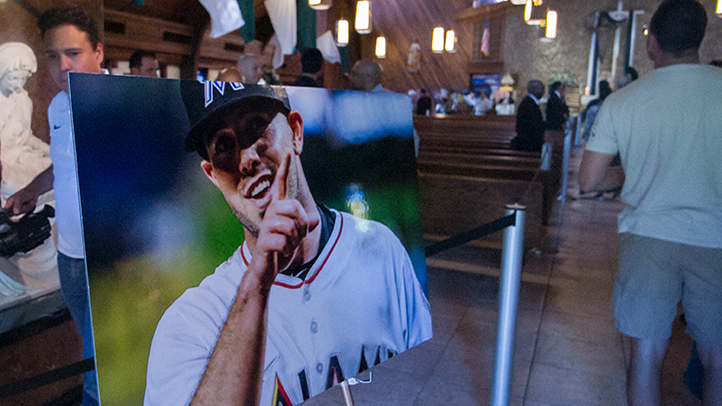 The Miami Marlins renamed the team's annual Rookie of the Year Award to honor Jose Fernandez on Wednesday.
Going forward, Miami's rookie award will be known as simply the "Jose Fernandez Award" to recognize the star pitcher who passed away earlier this week. Fernandez won the award back in 2013 when he also took home the Major League honors.
This is expected to be one of the first of many honors for Fernandez as time goes on. Marlins owner Jeffrey Loria announced that no player will ever wear #16 again for Miami, but the team has not announced a formal retirement ceremony as of yet. The team could also create more awards and other ways to remember and honor the fan favorite.
Taking home the Rookie of the Year Award for Miami on Wednesday was reliever Kyle Barraclough. The first winner of the Jose Fernandez Award will come next September in the final home series of the season.
On Thursday, Miami will attend the funeral of Fernandez. It will be a private service for family, friends and the team. Martin Prado and Marcell Ozuna are expected to speak at the funeral before the team flies off for its final road trip and series of the season.
Miami's next game will come on Friday against the Washington Nationals.