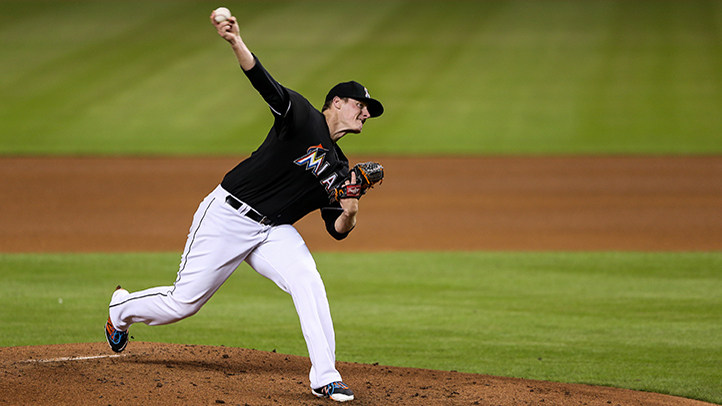 The Miami Marlins only managed to collect two hits in their 5-0 loss to the Los Angeles Dodgers on Saturday.
Rich Hill started for the Dodgers and threw seven perfect innings. Dodgers manager Dave Roberts elected to go to his bullpen for the eighth inning however. With two outs, Miami found its first hit of the day off the bat of Jeff Francoeur.
The Marlins struck out 12 times in the game and the Dodgers made multiple great plays as well. Yasiel Puig made a diving catch to end the seventh inning and keep the perfect game going at the time.
Four Marlins struck out two times with Xavier Scruggs, Christian Yelich, Jeff Mathis and Adeiny Hechavarria each whiffing twice.
Miami would add another hit in the ninth inning when Dee Gordon legged out an infield single. The Marlins had their best chance to score in that inning with two runners on and one out. Los Angeles' bullpen however would put an end to Miami's rally.
Plenty of Marlins relievers saw time on the mound and overall did a good job. After Tom Koehler allowed four runs in five innings, the relievers combined to give up one run in the next four. Koehler struck out four, walked two and allowed six hits.
Jose Urena will start for the Marlins on Sunday as they look to win the series.